As some know, I started taking Lindy Hop swing dance lessons in 2009. Since then I've bookmarked and shared a number of dance related videos with friends in and outside of class. Recently, it occurred to me to post a top 10 list. With so many amazing videos online it was difficult to narrow it down but here they are, my top ten favorite Lindy Hop videos.
1. Yuval and Nathalie – Swing Me Brother Swing Routine
Easily the best Lindy Hop dance routine I've ever seen. Man, if Yuval and Nathalie don't do it for you…swing dance just isn't your thang. For more Yuval and Nathalie performance awesomeness, check out Yuval and Nathalie Clown Routine USA Grand Nationals 2006.
2. Swing Dance Party Yuval Hod & Nathalie Gomes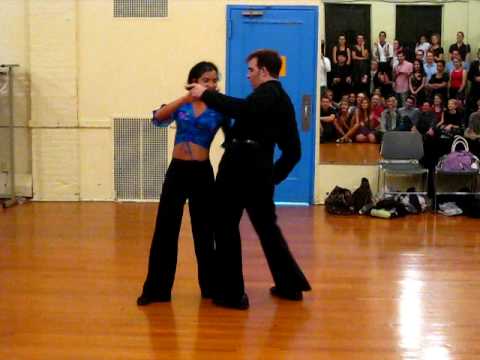 Wait…Yuval and Nathalie take the number 2 video spot as well? Yes. Controversial maybe, but I stand behind it. Yuval and Nathalie are just that good.
Next to the Whitey's Lindy Hoppers excerpt from Hellzapoppin, The Ultimate Lindy Hop Showdown of 2006 is the most referenced Lindy Hop video online. The competition is feverish!
4. Ultimate Lindy Hop Showdown 2005 – Finals Medium
http://video.google.com/videoplay?docid=-8813046752351917777
Great music, great vibe, amazing smooth dancing — everyone in this video just looks like they're having a blast.
5. 2009 Korea Swing Festival – Nick & Carla Performance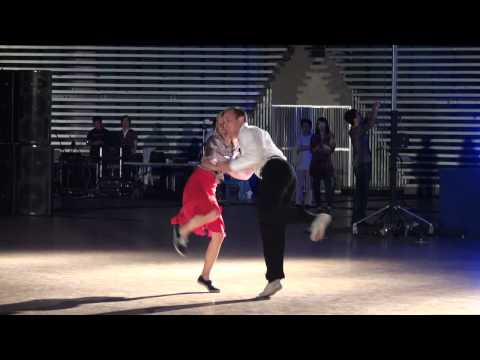 Arguably two of the best Lindy Hoppers in the world, Nick Williams and Carla Heiney pull out all of the stops in this performance. For more Nick and Carla, see ILHC 2009 – Invitational Jack 'n Jill – Nick Williams & Carla Heine.
6. Jean and Bromley Shout 'n' Feel It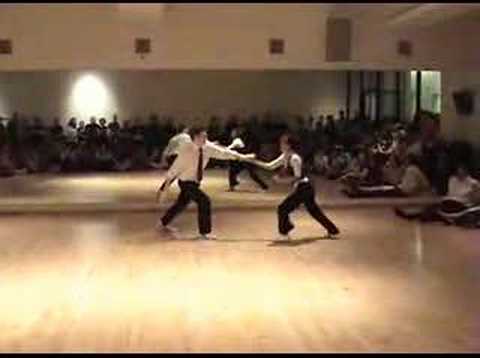 Bringing together high energy, athleticism, musicality, creativity, fun, and razor sharp technique, Jean Ma and Bromley Palamountain's "Shout 'n' Feel It" routine is guaranteed to leave you smiling and breathless every time you watch it.
Remember the fundamentals, folks. Skye Humphries and Frida Segerdahl prove with solid footwork and musicality, you don't need a bunch of crazy moves to deliver an entertaining — winning performance.
8. Pacific Northwest Lindy Hop Championships 2006 – Fast Dance Spotlight #1
http://video.google.com/videoplay?docid=-7980293795929394435
Borderline mayhem, these guys are just having a blast. Are you kidding me?? Check out the couple at 5:30…
9. Lindy on the Rocks 2009 Jack 'n' Jill – Peter Strom & Nina Gilkenson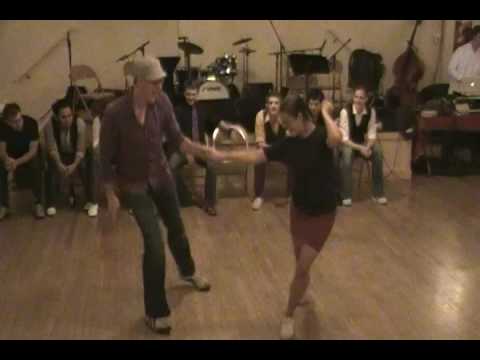 Humor FTW!!! Despite being #9, this is my favorite video in the lineup. Lindy Hop is supposed to be fun and Strom makes it so. For more Strom, check out ILHC 2009 – Invitational Jack 'n Jill – Peter Strom & Emily Jo Hoffberg
10. Max & Annie's Lindy Hop performance at Saturday Night Swing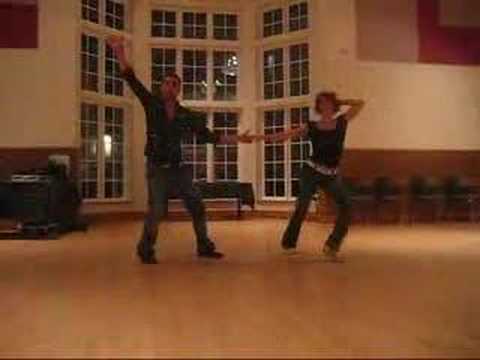 We wrap up this top ten list with a fun, high energy performance from Max Pitruzzella & Annie Trudea. So, what do you think? Did I miss any great videos? Share your opinions and free to link to (or <embed>) other Lindy Hop videos in the comments section. 🙂
New! Blooper Reel